Adult Learn To Sew
If you want to learn how to sew, join us to make a simple but sophisticated blouse.
Bambi
It's not too late to join our salute to Canada with this free spirited quilt Block of the Month.
Brother BES4 Software
New to Canada, the BES4 Dream Edition is a full-featured desktop PC software.
Brother PE10 Software
Beginning.. Expand your creative possibilities and your design work with the new PE-DESIGN 10.
Brother PR1000 10 Needle
Take a closer look at the Entrepreneur Pro PR1000e, a 10-needle home embroidery machine.
Brother PR Embroidering
The Brother multi-needle machines offer the perfect opportunity to build your own business.
Brother PE10 Software
Intermediate.. Cement your knowledge by continuing your education with PE-DESIGN 10.
Campers, Welcome Home
Experience how to be creative by adding texture, decorative stitches, and twin needle work.
Cargo Pieced Quilt
The right ruler can make all the difference to how perfectly quilt pieces fit together.
Casting Shadows
The simplest quilts provide a perfect canvas for beautiful free motion quilting.
Convex Illusions
Convex Illusions is a very easy quilt pattern using strip piecing and simple construction techniques.
Embroidery Finishing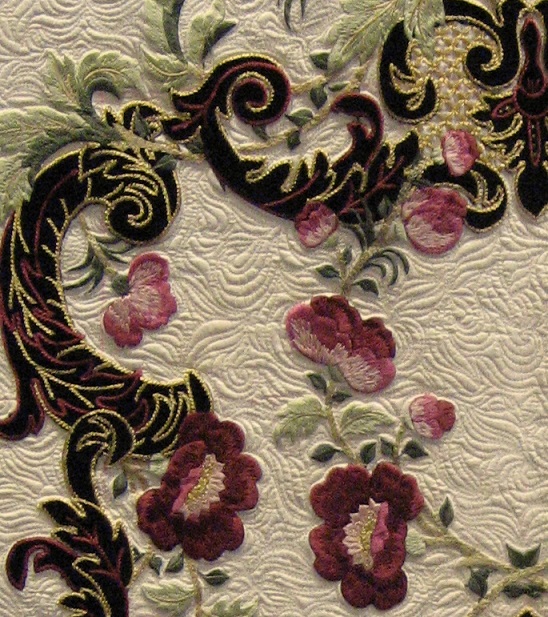 Our classroom is a haven for embroiderers and staying up-to-date with the newest projects.
Epic Try Before You Buy
Our newest Husqvarna Viking top-of-the-line machine has certainly made a statement on the market.
Epic Antics
Our customers inspire us every day and we want to inspire you with our "Epic Antics".
Fairy Tale Lane
So simple to sew perfect! What fun to use your favourite fabrics mixed with a little bling!
Finishing School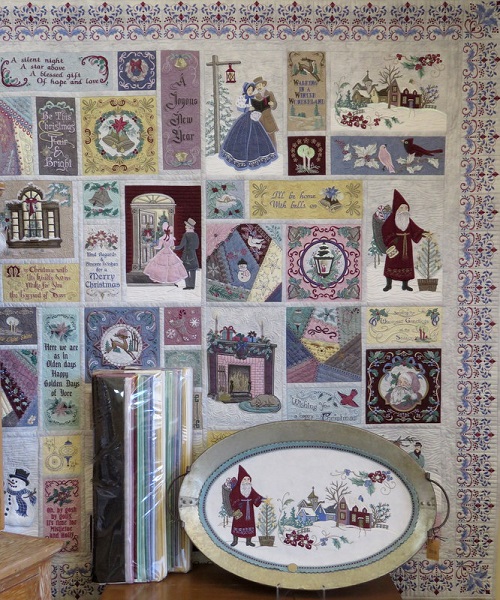 This is a time-proven class that leads to supreme satisfaction with each project that you finish.
Grade 1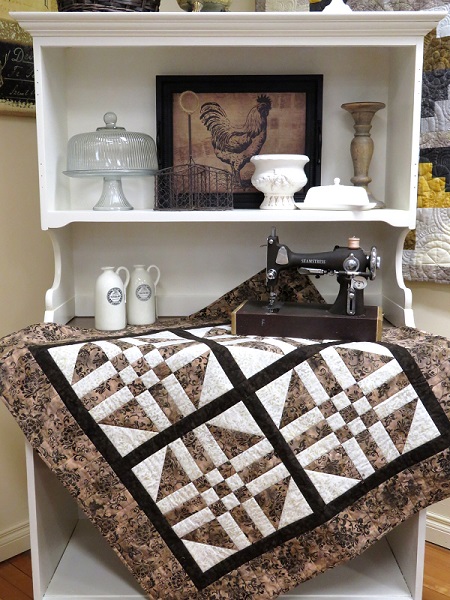 Wouldn't you love to learn how to quilt? You'll learn the techniques to gain confidence.
Grade 2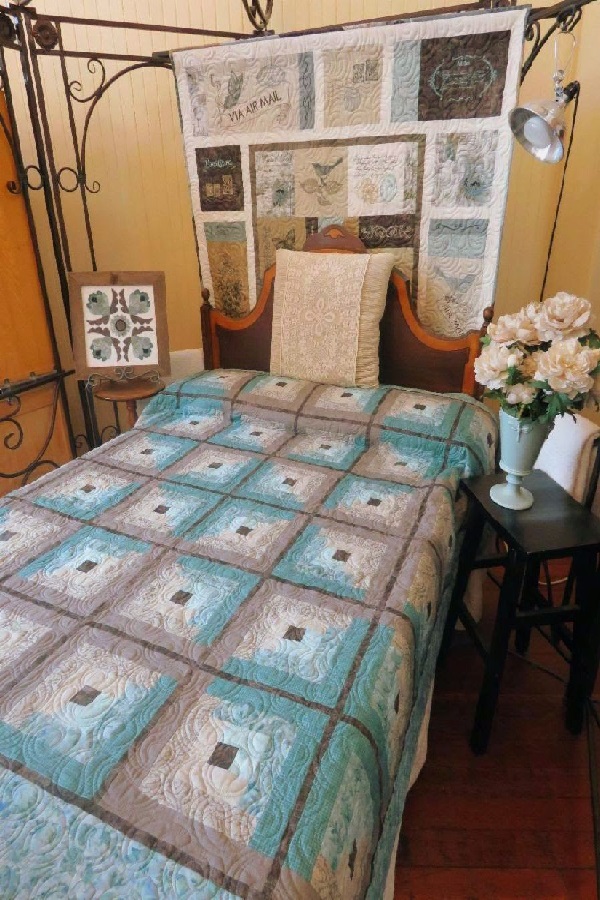 The blocks are simple but there are so many ways to assemble the logs and a bonus!
Grade 3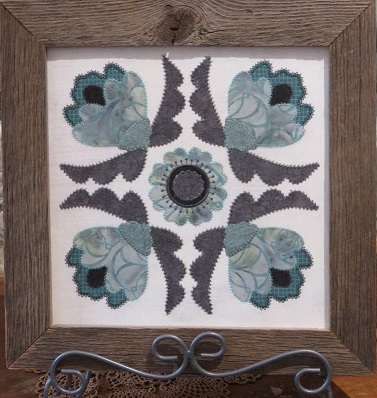 Explore the world of machine appliqué. We'll take you through the basics.
Grade 7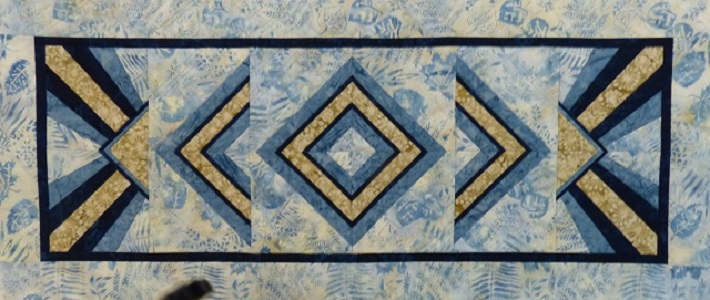 Learn to paper piece beginning with cutting, positioning, then sewing to make precise points.
Grade 9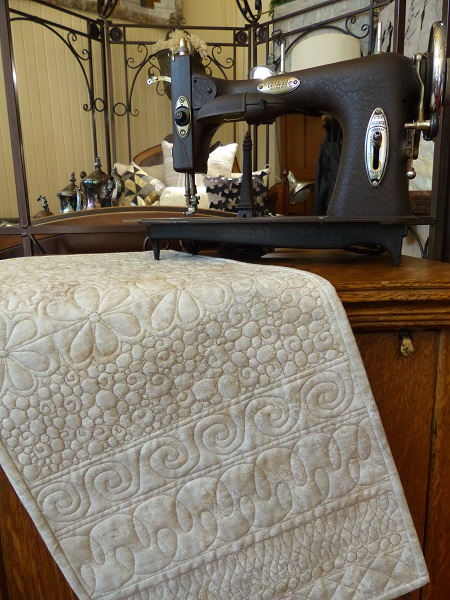 Making a quilt is a journey. Collect the tools and the skills to make a great quilt top.
Grade 12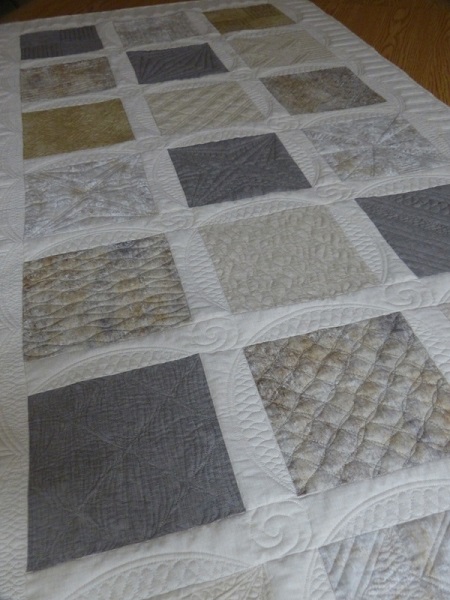 Gather up your bravery and our practiced skills to combine free motion with ruler work!
Heritage Park Festival
See our featured quilt, purchase your copy of Quilt Sampler magazine.
Free Motion Placemats
Learning free motion quilting with rulers, so much fun to start with these manageable placemats.
Merrie Xmas or H'ween
These sweet primitive designs spells it out for you with each letter tucked within holiday elements.
New Owner's Classes
If you've purchased your machine from Rumpled Quilt Skins, these classes are for you.
Old Hags
Book time off work! Clear your calendar! Clean up your sewing room.
Pajama Party
Put on your best jammies to join us for this "What are you Thinking" Pajama Party!
Picnic Basket
You'll be amazed at how much you can fit into this sturdy basket with lots of pockets!
Quilt Stroll 2017
Join us in Old Towne Okotoks as you enjoy a visual feast of quilts by our students, friends, and visitors.
Rippled Chenille Mat
You may have seen it before in quilt blocks, but how about a chenille rug?
Row by Row "On the Go"
Like a shop hop, but it's not! Receive a free pattern at participating shops for a row in a quilt.
Sisters ... the Brotherhood
Join us for every Sisters class to expand your knowledge and reap the benefits of having this superior machine.
Sure-Fit Designs
Sure Fit Designs Event for Personal Pattern Fitting! Learn to make a knock-out wardrobe that fits!
Brother Tent Sale
Save your loonies! Do your research, then... Don't miss our first ever Tent Sale!
Tis the Season
Learn how to (re)position each embroidery design so that it lines up perfectly in your hoop.
Winter Wonderland
Use your poetic as we use our matching flannels to co-ordinate with the embroidery collection!
Wool Felt Coffee Pot
Wool adds a delightful contrast to your crafting and home dec projects!
Wanted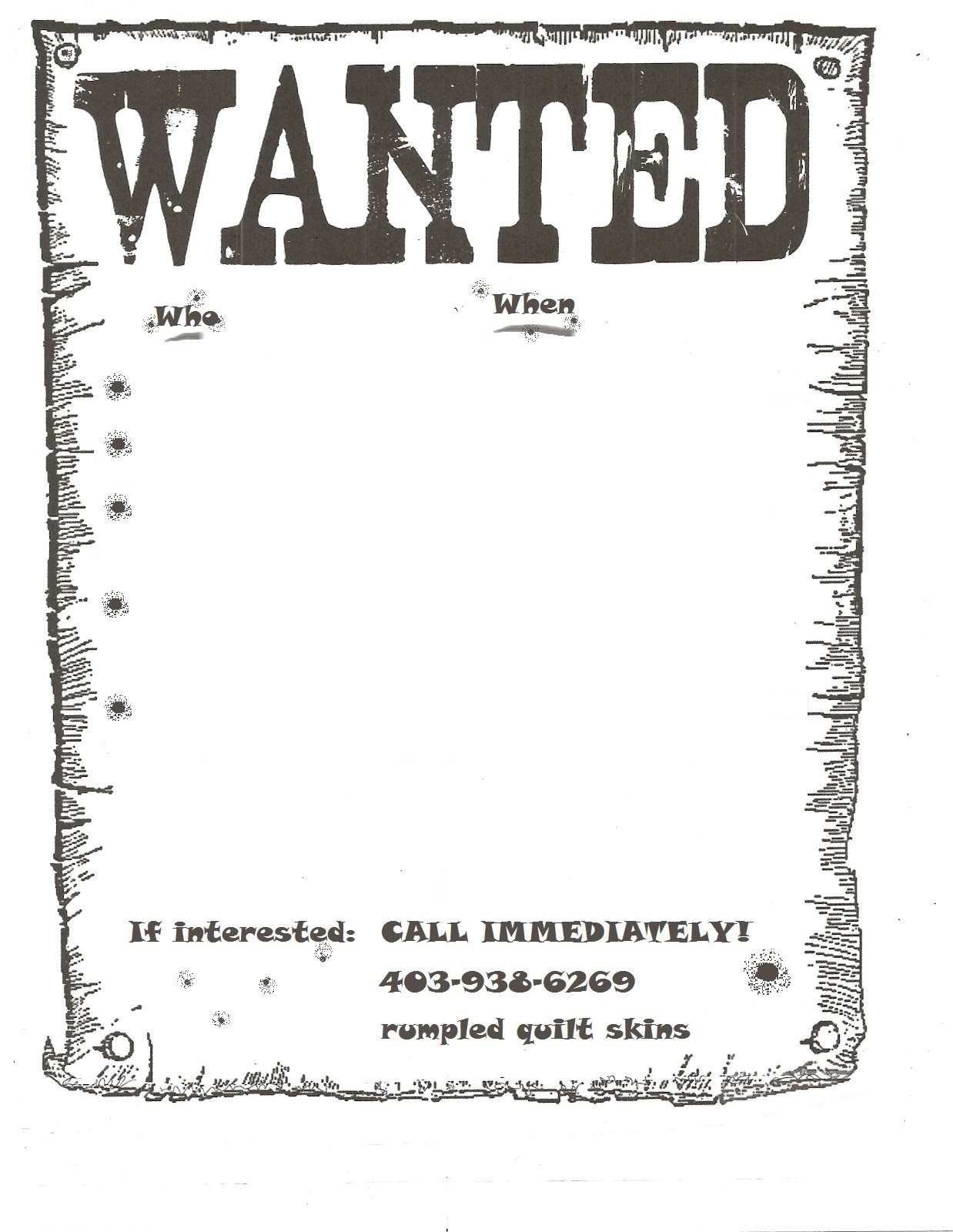 From Aprons to Zippered bags, want to sew - we can help!